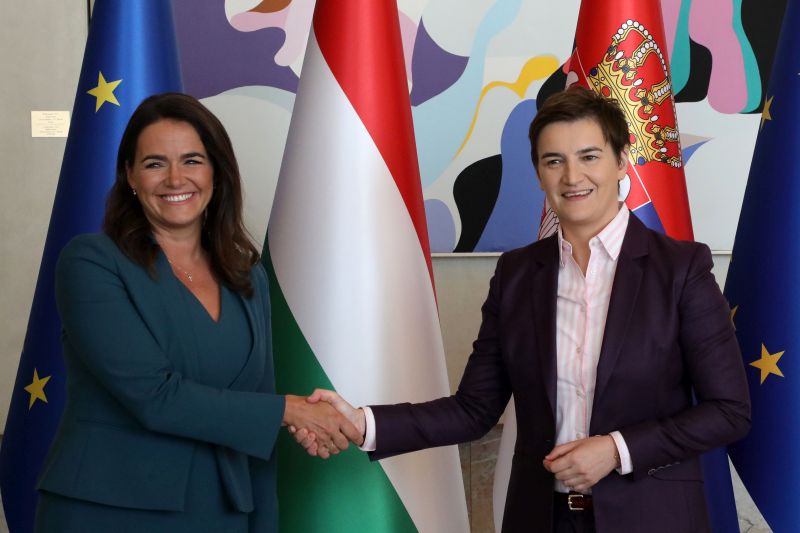 Prime Minister Ana Brnabic pointed out today during a meeting with President of Hungary Katalin Novak, who is on an official visit to Serbia, that the cooperation between the two countries is at a historical maximum and that Serbia is fully committed to its further deepening.
Novak added that it is very important that both sides remain committed to this, because today's exceptional relations between the two countries are the result of good cooperation and the efforts of their leaders in the previous decade.
The Prime Minister expressed great gratitude for Hungary's continuous support and assistance to European integration of Serbia, which is of great importance for us.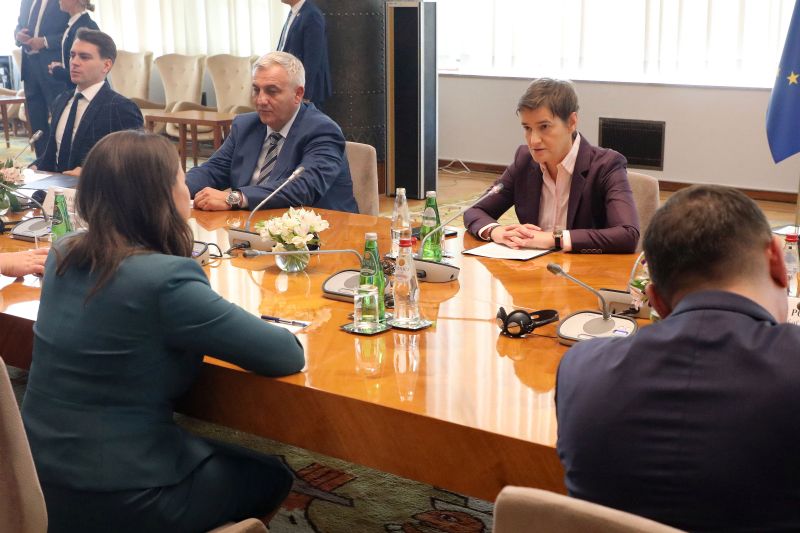 Novak pointed out that Serbia needs the European Union just as much as Serbia needs EU membership, which is Hungary's stance and which she communicated to all her partners in Europe.
Brnabic added that the presence of Hungarian Minister of Trade and Foreign Affairs Peter Szijjarto at the Open Balkans Summit in Belgrade at the beginning of the month is of exceptional importance not only for Serbia, but for the entire region.
President Novak praised the establishment of the Open Balkans initiative and expressed Hungary's determination to closely monitor its further development and results.
She believes that the attitude of the Republic of Serbia towards the Hungarian national minority in our country should be an example to all other countries in Europe, and expressed her gratitude to Brnabic for that.