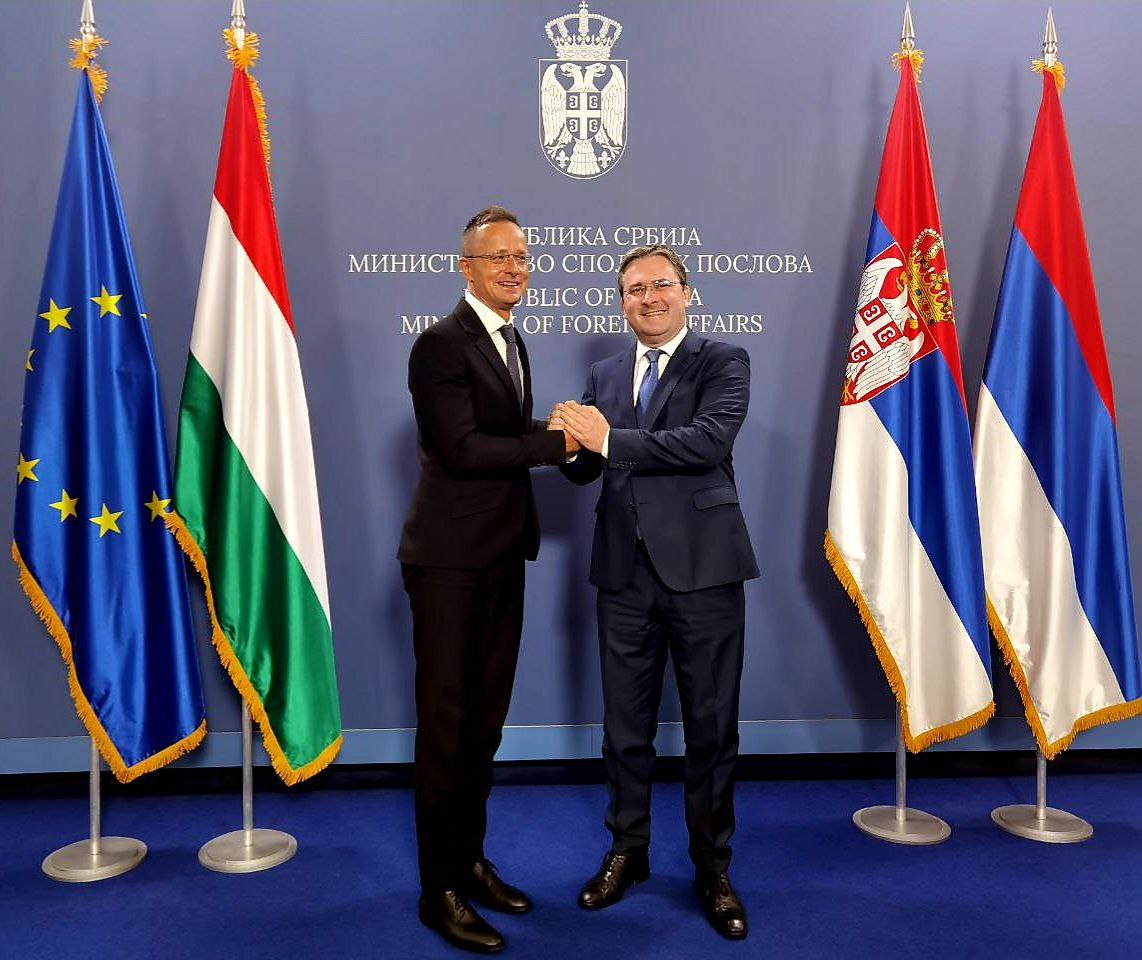 The Minister of Foreign Affairs of Serbia, Nikola Selaković, met today in Belgrade with the Minister of Foreign Affairs and Trade of Hungary, Péter Szijjártó.
Minister Selaković expressed satisfaction with the frequent and regular contacts between the high and top level officials of the two countries, and stated that the relations between Serbia and Hungary are at the highest level in the modern history, and added that they are based on strategic partnership and sincere mutual support and friendship.
Minister Selaković added that Serbia is looking forward with great pleasure to the upcoming visit by the Hungarian President Katalin Novák, which will be another proof that our country ranks high on the list of Hungary's foreign policy priorities.
During the meeting, special emphasis was placed on the continuation of the improvement of economic ties between Serbia and Hungary, increased cooperation in the field of energy, as well as cooperation through joint infrastructure projects.
The two colleagues also referred to the importance of strengthening regional cooperation through initiatives such as the Open Balkans, noting that economic cooperation is a good way towards the overall progress in the region. Minister Selaković thanked his colleague for supporting this initiative and for participating in today's Open Balkans Summit.
The head of Serbian diplomacy once again expressed appreciation for Hungary's sincere and strong support to Serbia at the highest political level in the process of European integration and in international organizations.
Selaković informed his colleague in detail about the situation in Kosovo and Metohija and the position of the Serbian people in the province, as well as about the efforts of the President Aleksandar Vučić towards ensuring peace and stability in the region.
The two ministers exchanged views on the situation in the world and the region, including the issue of illegal migration, highlighting the importance of interstate cooperation in dealing with that challenge.