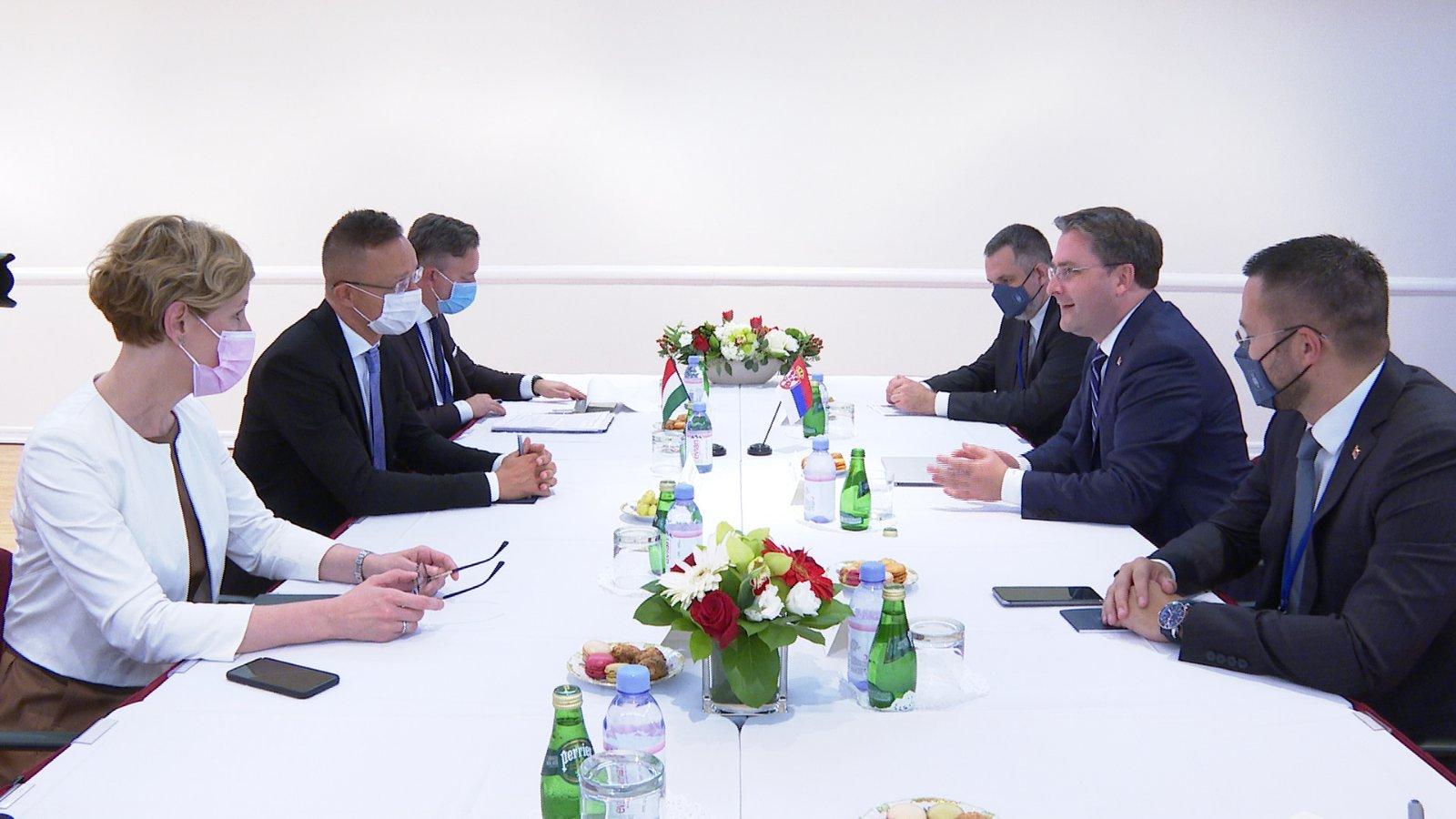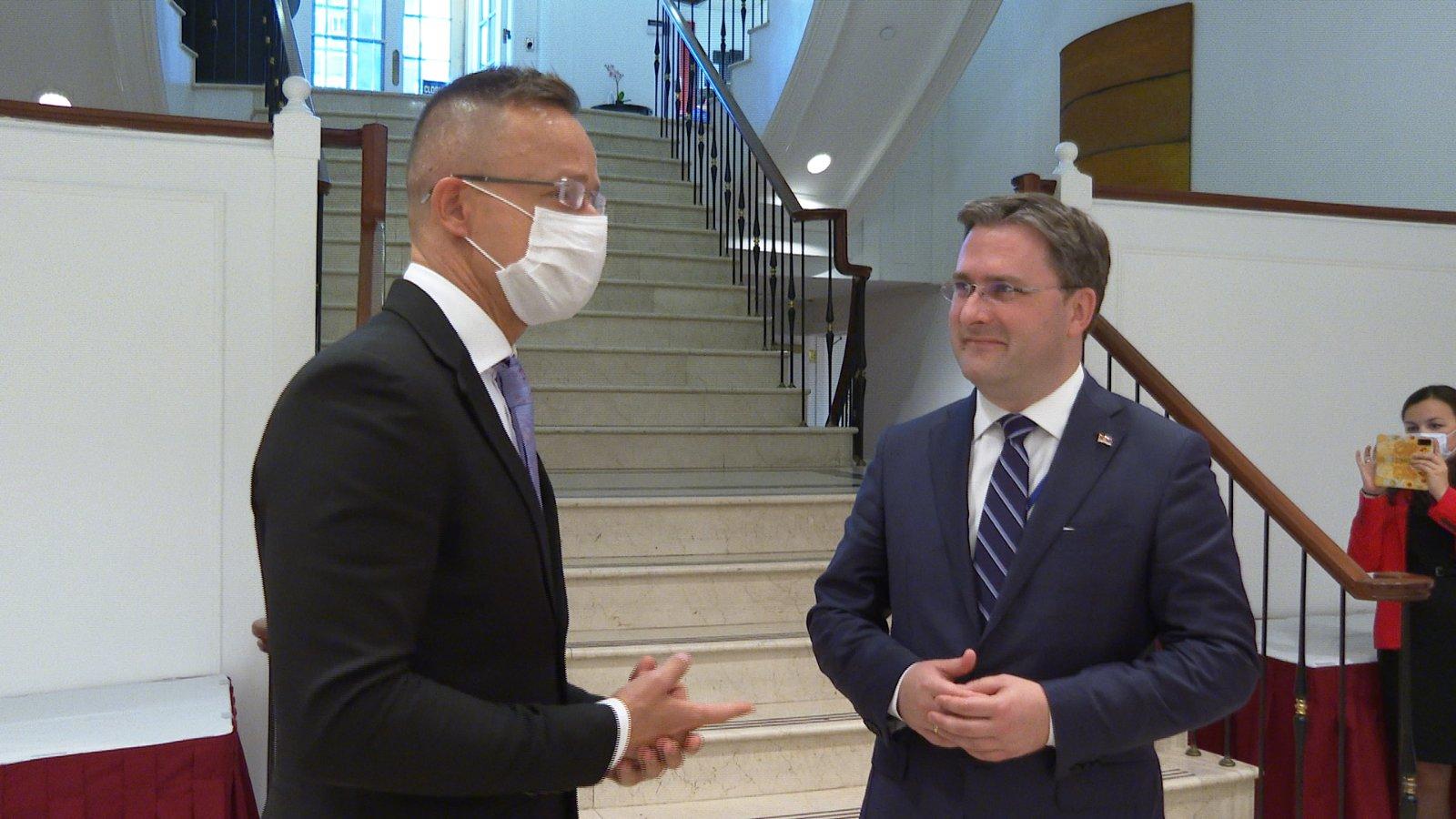 The Minister of Foreign Affairs of Serbia, Nikola Selaković, has met in New York today with the Minister of Foreign Affairs of Hungary, Peter Szijjarto.
The Ministers discussed the realization of the conclusions passed at the recent sixth Joint session of the two Governments and tasks of the two ministries.
On this occasion, Selaković stated that regular and frequent meetings of foreign ministers of Serbia and Hungary were the evidence of solid and friendly relations of the two countries, which were at the highest level in the recent history.
Friendly personal relations of presidents Aleksandar Vučić and Viktor Orban and frequent exchanges of high and top-level visits, according to his words, provide stable political foundation for the development of all aspects of cooperation of Serbia and Hungary.
On this occasion, Selaković also thanked Hungary for its consistent and explicit support to Serbia in the process of European integrations and attitude that our country, as an economic and political regional center, belonged to the EU.
Minister Selaković introduced his interlocutor to most recent provocations of Priština and current situation in Kosovo and Metohija.
According to words of Minister Selaković, Serbia will continue to be the pillar of stability of the region and promoter of a peaceful and political solution to conflicts but insisting also that the international community invest efforts in order to prevent hazardous and destabilizing activities of Priština.