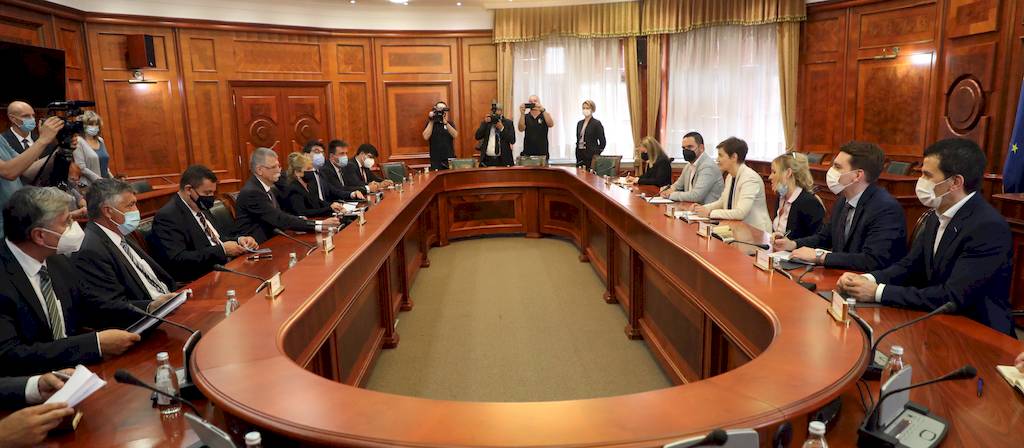 Prime Minister Brnabic stated today, during the meeting with Speaker of the National Assembly of Hungary Laszlo Kever that bilateral relations, especially political relations, are the best in history, and that Hungary is the third most important partner of Serbia in economic terms.
Brnabic expressed gratitude for the strong and continuous support that Hungary provides to Serbia on a daily basis in the process of European integration at the highest political level and for persisting in the position on the necessity of EU enlargement, regardless of all difficulties, because, as she emphasised, full membership in the EU the right option for our country.
The Prime Minister added that regional connections are of exceptional importance and in that context she cited the example of the Visegrad Four, emphasising that it was Hungary that opened that door to Serbia.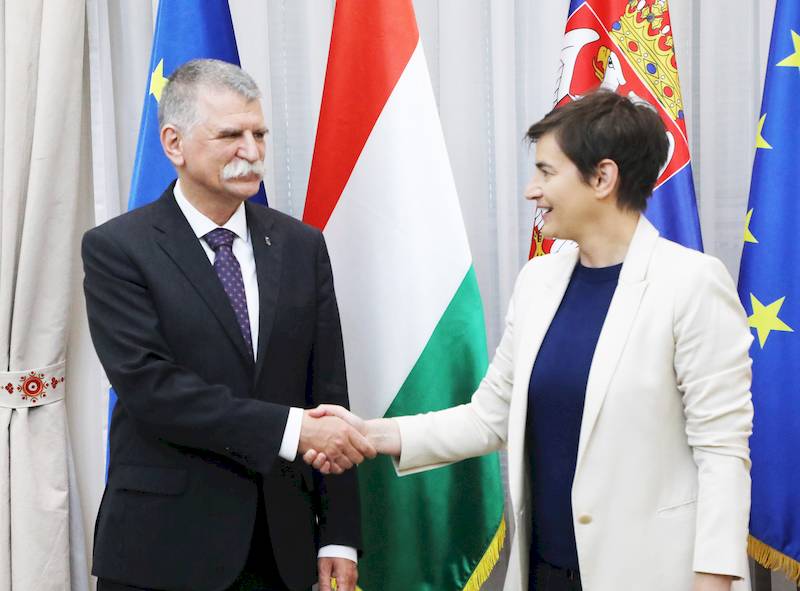 According to Brnabic, cooperation between the two countries on infrastructure projects is developing well, especially when it comes to the reconstruction of the Belgrade-Budapest railway, the beginning of works on the modernisation of the Szeged-Subotica-Baja railway, expansion of the Horgos border crossing and investments of Hungarian companies.
The fact that Serbia and Hungary have an agreement on the joint use of the premises of diplomatic and consular missions in the world testifies to the friendly bilateral relations, the Prime Minister added.
Kever agreed with the Serbian Prime Minister that the relations between the two countries are at the level of friendship, which was also contributed by the positions of minorities with, as he said, both sides of the border – Serbian in Hungary and Hungarian in Serbia.
The personal contribution of Prime Minister Brnabic is also significant, Kever added. He also confirmed that the joint session of the government of Serbia and the government of Hungary, which is planned for September, should give additional importance to mutual relations.
Hunagary also believes that Serbia is its most important economic partner in the Western Balkans, and that mutual friendship is not just a subjective feeling, but an opportunity and a way to strategically support the two countries, Kever concluded.
Source: www.srbija.gov.rs
Photo: www.srbija.gov.rs