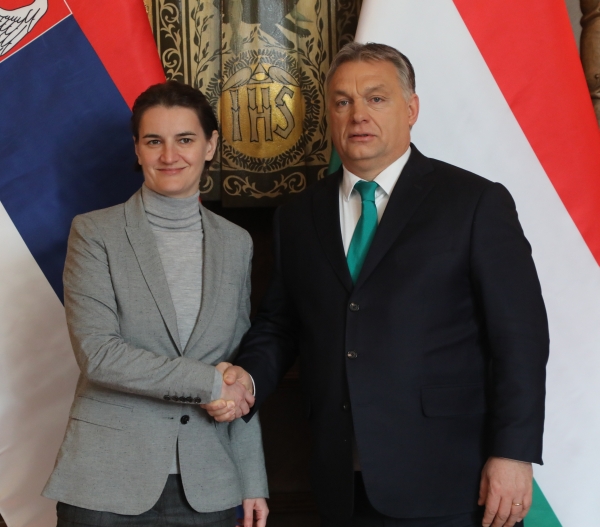 The 4th joint session of the Government of the Republic of Serbia and Hungary led by the Prime Ministers Ana Brnabic and Viktor Orban was held on February 8-9, 2018.
Prior to the joint session, a series of bilateral meetings of line ministers were held on specific issues of mutual interest, PM A. Brnabic and PM V. Orban had a separate discussion as well.
The joint session, attended by almost all ministers on both sides, confirmed the outstanding and friendly relations between the governments of Serbia and Hungary, their mutual readiness for their further improvement and development, the continuation of active support of Hungary in the process of Serbia's accession to the EU, as well as the orientation to the development of mutual economic cooperation, whereby of the particular interest is the readiness of both countries to spread their economic cooperation to the entire territory of Serbia. Special importance has been given to the connection of Serbia and Hungary in the fields of infrastructure, communication and traffic. Ten agreements have been signed in various fields, within the session, from infrastructure, agriculture and military cooperation to the extension of cultural and educational programs.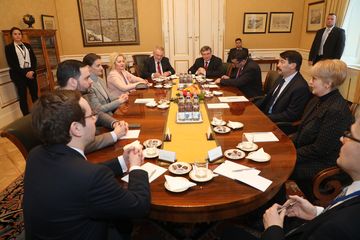 It was mutually estimated that both countries have done very much for national minorities and that there is significant progress in securing their rights and creating the conditions for the undisturbed expression of their cultural peculiarities and interests.
Within the framework of the joint session, a Business Forum as well as Energy Forum were held, where PM A. Brnabic and PM V. Orban were key speakers.
At the end of the visit, PM of the Republic of Serbia A. Brnabic was received in a courtasy visit by the President of Hungary, Janos Ader.