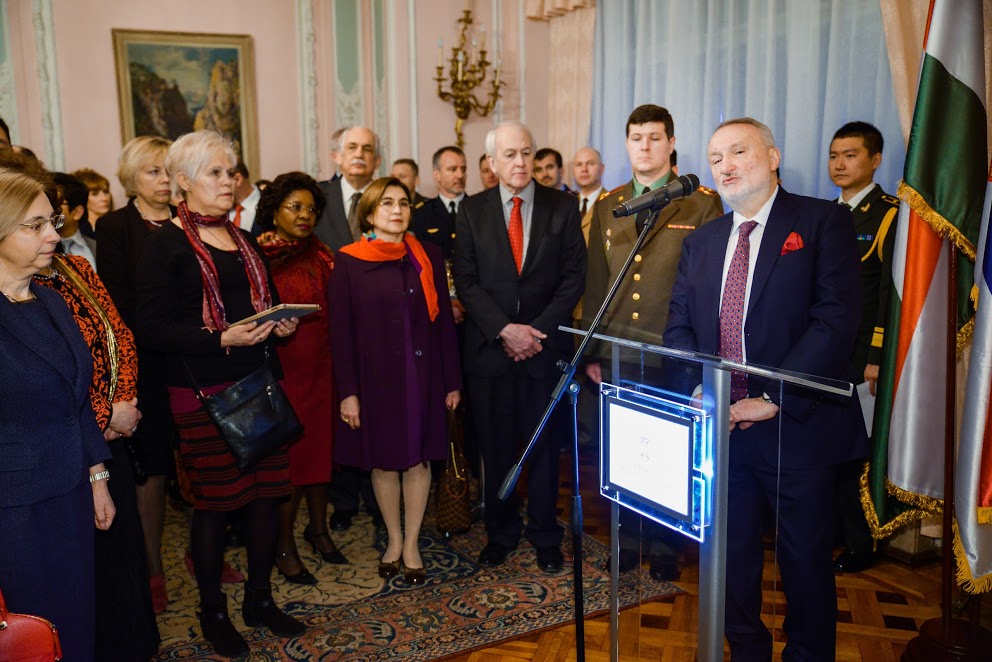 On the occasion of the National Day of the Republic of Serbia and the Day of the Serbian Armed Forces, The Embassy of the Republic of Serbia in Budapest held a traditional reception on February 14, 2017, which was attended by many guests from the Hungarian state institutions, diplomatic corps and military attaches corps, representatives of the Serbian community and the Serbian Orthodox Church in Hungary.
The Ambassador Rade Drobac welcomed the guests and put in evidence the main results the country achieved in the past year, between them the economic stabilization of the country and the improvement of bilateral cooperation with Hungary. This is witnessed by very good personal relations of the senior officials of the two countries, numerous visits, open and friendly conversation on various issues, including minorities. He also stated that good bilateral relations is followed by the constant growth of trade and economic cooperation, and significantly improved cooperation in the field of infrastructure projects. Ambassador emphasized that the recent years so much has been done on both sides in order to resolve the issues that burden the minority communities, and underlined his satisfaction that the Hungarian side has taken in the past year concrete measures in the interest of the Serbian minority in Hungary.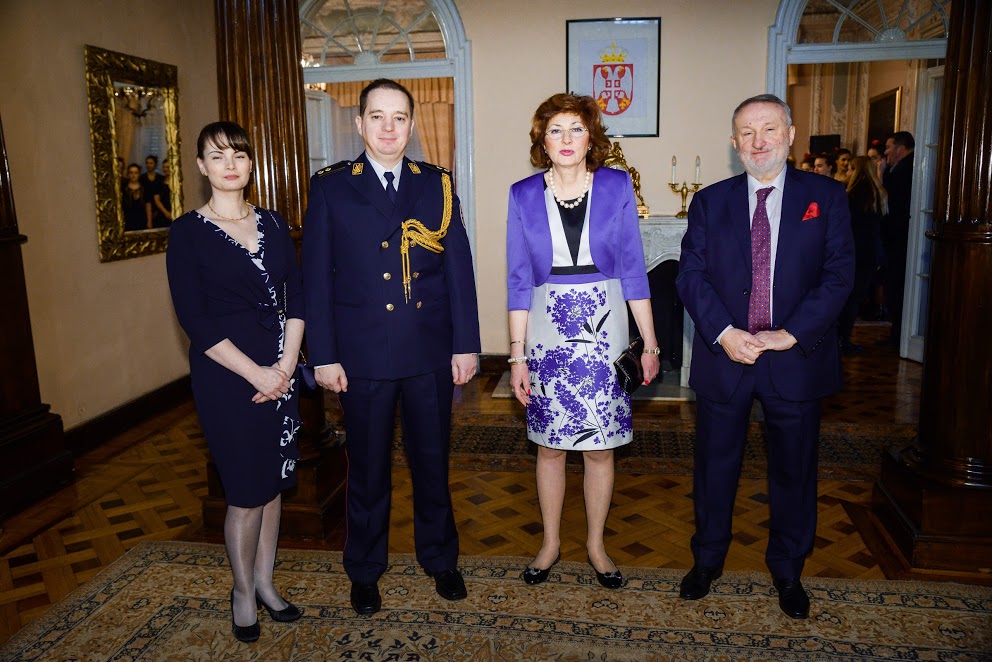 The reception was attended by H.E. Laszló Szabó, Deputy Minister of Foreign Affairs and Trade of Hungary and Parliamentary State Secretary, who welcomed the participants and said that good bilateral cooperation is followed by the growth of trade and economic cooperation, and stressed the importance of modernization of the railway Belgrade-Budapest. When it comes to migration policy, Mr. Szabó said that bilateral cooperation between two countries is of the crucial importance, and pointed out the importance of the status of the Serbian national minority in Hungary, as well as Hungarian minority in the Republic of Serbia. At the end, the choir of the primary and high school of "Nikola Tesla" from Budapest performed the song "This is a Serbia", followed by the informal celebrations.